Your guide to electric vehicles
There are 69 all-electric vehicles available in Washington state. Discover yours.
With more models than ever, there's an electric vehicle for everyone. Find the one that fits your lifestyle, and see how much you can save on fuel and maintenance annually.
Tesla
Model Y Long Range AWD
Electric Range330 miles
MSRP$62,990
Kia
Niro EV EX
Electric Range239 miles
MSRP$39,990
Nissan
LEAF S
Electric Range149 miles
MSRP$27,400
Ford
F-150 Lightning Platinum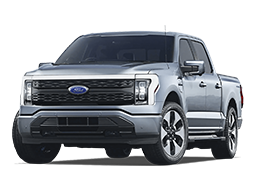 Electric Range300 miles
MSRP$96,874
Going electric is good for the planet.
Washington's power mix means you can dramatically reduce your CO2 emissions by switching to an electric vehicle.
Annual emmisions*
*Pounds CO2 equivalent per vehicle, based on ~12,000 miles/year
As of 2021. Data courtesy of AFDC.
Washington power mix
As of 2021. Data courtesy of EIA.gov.
Save on your EV purchase with incentives and tax credits.
The federal government and Washington state are offering incentives and tax credits that can save you thousands on your EV purchase.
Personalize Incentives
Up & Go Electric Station
Public charging from PSE
Up & Go Electric
Public stations
Installed by business or government
High Power Stations
DC fast charge or superchargers
Other Types of Stations
Private stations
Data courtesy of the Alternative Fuel Data Center. Map may not reflect latest availability of charging stations.